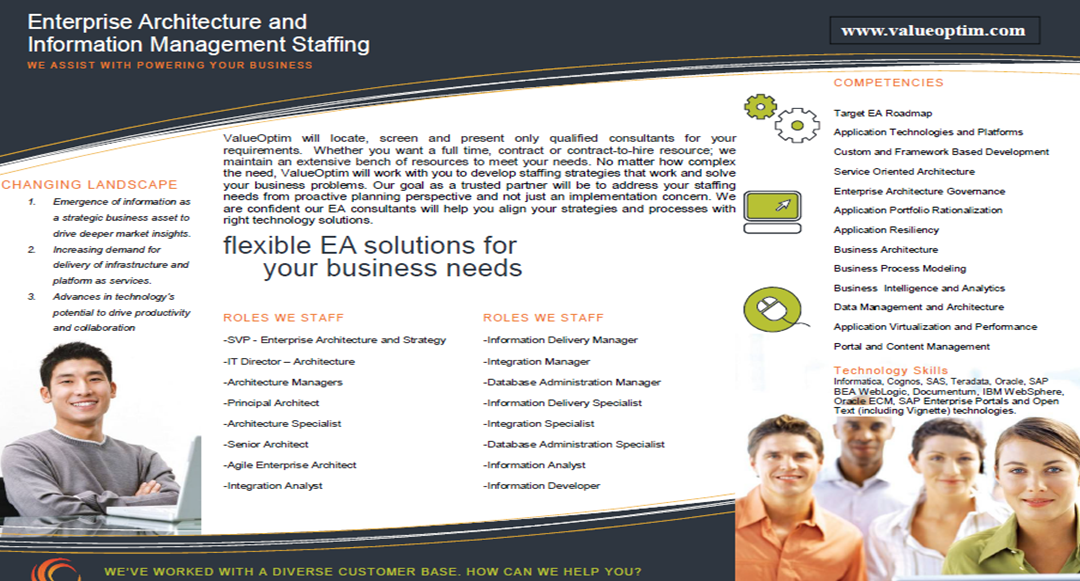 ---
Industry and Technical Skills Staffing Focus: Today our customers continue to benefit from our unique strategy of employing recruiters with backgrounds in the field they serve – an approach that attracts top candidates.
Worker Quality: We leverage a combination of people, process and technology to provide you with access to many highly skilled candidates. Our thorough candidate screening and matching process ensures you candidates well-matched to your unique hiring needs.
Speed to meet your hiring needs: We understand the time to market expectations and have invested in getting access to a network of more than one million experienced professionals.
Mature Processes : We have invested significantly in building and maturing our processes; so that we can provide a great customer experience to our clients.
Individualized business relationship focus: We will like to build a strong and long-term partnership, collaboration and trust with you. Our goal will be to get you the best value on your spending.