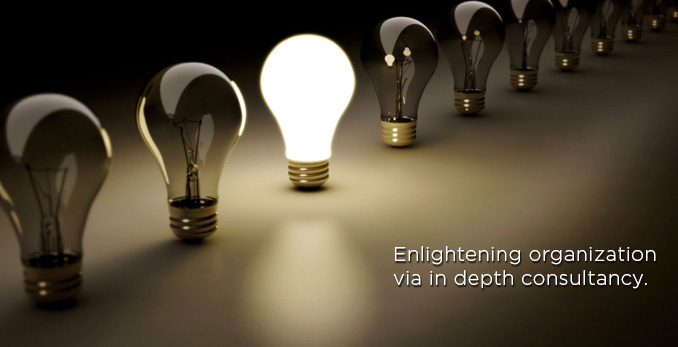 Today, the small and medium business has matured to be highly industry, process, and segment specific. There has been a major shift from the initial days of business process services that were relatively simpler. Customers now expect business process services providers to deliver best-in-class Industry Solutions, as well as the transformation needed in order to be the best in their respective industries. It's no longer about supporting operations alone, it's about delivering the required business outcomes.
At ValueOptim we understand this changing need of customers, and our aim is to delight you through a combination of operational excellence, industry expertise and transformation capabilities. The operational excellence comes from our experience of partnering with multiple clients over the years, and the industry expertise is based on our focus in select industry verticals. The transformation journey is powered by our investments and partnerships in technology and process innovation areas like automation, artificial intelligence, intelligent business platforms, and analytics that support our services thereby ensuring right business outcomes. Our focus is to work with you to achieve your business goals and partner for the next level of improvements in order to help you attain competitive advantage.
---
ValueOptim is a global leader in providing next-generation business process services to small and medium business. Our key capabilities are:
Operations excellence based on our years of experience with small and medium business clients
Industry expertise with focus on select industry verticals, combining IT and Business Process solutions
Transformation capability based on customer/industry needs and usage of flexible, innovative solutions
Investments in leading industry Automation and BPS Platforms
We can bring forward pre-built assets focused on process improvements that can be used from Day 1 without significant investment
Flexible commercial models to suit varied customer requirements and ability to structure deals accordingly
Driving Predictable Business Outcomes by bringing in best practices, industry benchmarking and industry insights together in terms of continuous improvements
Global Locations: 24X7 operations through one standardized global process and support.
---
SME Services – Vertical Industry Solutions
---
ValueOptim offers a comprehensive portfolio of services spans across business process and technology outsourcing. Our services consistently provide value by Small and Medium Business Support through markedly improved operational performance while reducing costs and risks. We have the expertise and partnerships to manage your efforts and work closely with your business stakeholders to ensure that the best talent is sourced for your open positions.
---
We are confident you will like the ValueOptim experience.
Please reach out to us at value@valueoptim.com today or request Free Consultation today.