"No matter the size/scale of your needs; we have the ability to provide dedicated space and talent for your company"
---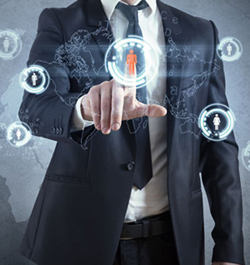 ValueOptim CoWorking services will substantially reduce your operating costs while maintaining intellectual property protection and quality control over your processes.
Extension of our experience and capabilities to your business model will enable you to operate smarter, faster and better. We will extend our infrastructure and hire resources in India exclusively for you (with your involvement) to establish your operational footprint.
A cost-effective approach, due to lower initial investments, even for a smaller initial scale, that allows you to maintain control of people and operations. You can conduct diversified activities (back-office, data processing, IT, etc.) to be conducted in your own exclusive environment.
Our value proposition encompasses a strong client focus, practical approaches and professional integrity, together with our depth of experience and expertise.
---
Enabling you to focus on business, while freeing yourself from "local management" and becoming "offshore savvy" over time
---
Infrastructure 
State-of-the-art, infrastructure ready, government approved ITO/BPO facility
Furnished – 2000 Resource Capacity.
Agile workspaces that allow quick alteration.
Training Facilities for up-to 400 students per day.
Offshore Development Centers (10 to 200 people)
Plug-in high speed internet and global phone.
Access to Fax, Photocopy, Printing Services
Electricity and Air Conditioning Back-Up
Multiple Conference Rooms, Board Rooms and Meeting Rooms
Command Center – Physical and Network Security
Cafeteria Services for Tea, Coffee, Meals
Computer User and of IT/Office Equipment Support
Guest House and Sport Facilities
---
Support Available for Domestic Companies
CoWorking Space
Angel Investing
---
ValueOptim Global Delivery Center Location
4 KM from Jaipur International Airport
4 hours drive (30 minutes) flight from New Delhi (Capital)
60 Mile Radius to 14 Engineering Colleges
---
Jaipur as Ideal ITO and BPO Hub  
Top 50 Emerging Destinations for Global Outsourcing
Cyber Media Global Services Study ; Jaipur Rank 37 Tholons, 2014
Top 100 Outsourcing Destinations
Nasscom 2014 – Leader location and preferred choice for IT-BPM industry.
Ranked High for Financial Attractiveness, People Skills and Availability and Business Environment
Scalable educated talent pool of 300000 college graduates with 16 Engineering Colleges in vicinity.
Stable government support in education and infrastructure.
Home of Genpact, Infosys, Deutche Bank, Nucleus, State Bank of India for IT and BPO.
Fluent English Speaking Population
---
"State of the art infrastructure that provide a balance of high quality, value, security and low cost services for our clients"
---
We are confident you will like the ValueOptim experience.
Please reach out to us at value@valueoptim.com today or request Free Consultation today.
---