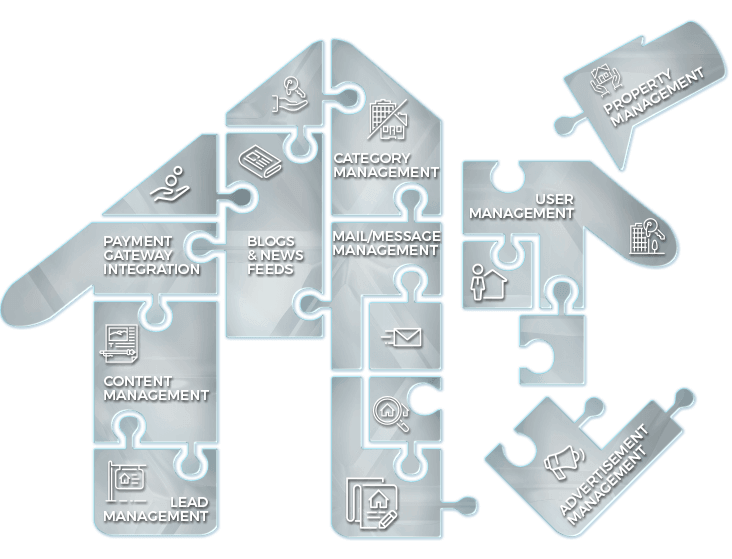 ValueOptim has highly differentiated service offerings designed specifically for Real Estate industry.  Real Estate Operations intensive companies (brokerage houses, property management firms, appraisal firms, builders, escrow companies, etc…) that are engaged in developing, renting, leasing and managing residential and commercial properties can significantly benefit by using our services. If your property management business is struggling to manage their workload resulting in unhappy customers, tenants and owners; chances are you need our services. 
We can support your operations across the whole spectrum – Front Office, Middle Office, and Back Office. Typically clients leverage us to address one or more of the below business issues like inadequate staffing, difficulty in recruiting and retaining experienced staff, lack of consistent and matured processes, obsolete systems/technology and management spending too much time on managing transactions v/s keeping a strategic focus. We can help you drastically improve customer experience and reduce costs. Our services generally pay or themselves. ValueOptim invests in training its teams on custom Real Estate training for the US and UK market. We have earned a reputation for responsiveness and helping clients achieve their business objectives. The unification of diverse practice areas into a cohesive, real estate practice enables ValueOptim to advise and implement solutions for our clients effectively and efficiently.
---
SERVICES
We have deep knowledge and expertise to manage the Real Estate Operations, property management, and realtor brokerage house operations. Our delivery models are proprietary, confidential and built out of extensive research and experience. We promise minimum 40% cost savings to our clients over the first year itself with the quick return on investment on our services. Moreover, we supplement our offerings with tools and automation that accelerate your speed and return on investment. We will work with you to establish a plan of action based on your needs.
---
TECHNOLOGY AND SOFTWARE
We are technology agnostic and can adapt our processes and technology experience to your needs. Some of the software's we have used include:

---
We are confident you will like the ValueOptim experience.
                         Please reach out to us at value@valueoptim.com today or request Free Consultation today.