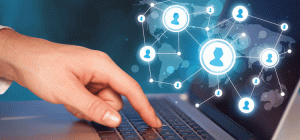 ValueOptim provides operations, process and technology expertise for sourcing vendor management and procurement departments. We have delivered to numerous consulting, delivery and training assignments for multiple clients. Our core service offerings can be classified into below areas:
---
Strategic : Implementing Source2Pay platforms, Supplier Risk Management, RFx Management, Category Strategy,  Spend Analytics, Vendor Management, Category Strategy and Performance Management.
Transactional : Source2Pay Operations Support, Sourcing and Procurement Operations, Order and Compliance Management, Supply Data Management, Supplier Scheduling and Query Management.
Tactical : Order reviews and demand management, negotiation and supplier contract creation, requirements definition and bidding, supplier partnering, and customer management.
---
ValueOptim Differentiators
Deep Domain Expertise.
High Customer Satisfaction Rate
Agility and Speed in Execution
Flexibility
Multi-Location Capabilities (USA, India)
Active Industry Associations and Participation
 Sourcing Innovation Lab.