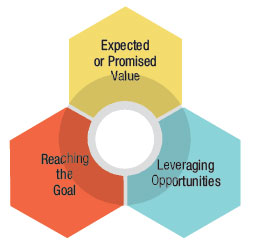 ValueOptim offers a wide range of highly specialized Information Technology Services for companies across a variety of industries.
---
Salesforce Development
We offer cloud-based solutions comprising Consulting, Implementation & Development. From configuration and customization of all Salesforce.com products to building applications on the Salesforce platform or Mobile Applications, we can do nearly everything for you.
We deliver expert assistance across a broad spectrum of domains namely, Configuration and customization, Application development for Salesforce and Mobile, APEX development, VisualForce, Territory Management, Customizable forecasting, multiple currency management, Entitlement management, Communities, Data Migration and Integration.
---
Responsive Web Design
Responsive Web design is the approach that suggests that design and development should respond to the user's behavior and environment based on screen size, platform and orientation. The practice consists of a mix of flexible grids and layouts, images and an intelligent use of CSS media queries. As the user switches from their laptop to iPad, the website should automatically switch to accommodate for resolution, image size and scripting abilities.
---
Mobile Development and Enablement 
Platforms: iOS, Android, HTML5, Windows, Blackberry
Languages: Objective C, Java, J2ME, C#, C++
Tools: Xamarin, Unity3D, PhoneGap, Cocoa, SQL Lite
Blackberry (Java/J2ME),
---
Amazon Web Services
Amazon Web Services (AWS) is a secure cloud services platform, offering compute power, database storage, content delivery and other functionality to help businesses scale and grow.
We collaborate with the customers and provide suitable solutions. We have experience of working with Amazon Cloud Infrastructure management, Some of the components of AWS that we have used and are using are: EC2, Route 53, CloudFront, S3, RDS, CloudFormation, Elastic Beanstalk, CloudWatch, IAM, SNS, SES.