From software application development to ongoing support and maintenance of critical business applications, ValueOptim offers a wide range of highly specialized IT services for companies across a variety of industries. We also provide QA Testing and Business Intelligence and Analytics services.
ValueOptim provides a high-level of customer service and a cost-effective alternative to onshore IT outsourcing. Some of the technology areas we can service development, maintenance and testing needs are shared below:
---
Digital and Web Development Services – XHTML, CSS, Flash, HTML, DHTML, Dreamweaver, Designed and Responsive Layouts, Various Shopping Carts with Payment Gateway Integration Services. Search Engine Optimization, On-Page, Off-Page, Internet Marketing, Link Campaigns, PPC, Social Media Marketing and Submission Services.
ASP Classic, ASP Dot Net, AJAX, Web Services, WCF Services, MVC and Java/J2EE based development.
---
Open Source – Core PHP (LAMP), Cake PHP, Zend Framework, Code Ignitor, WordPress, Joomla, Magento, Drupal, My SQL, Linux, Apache.
---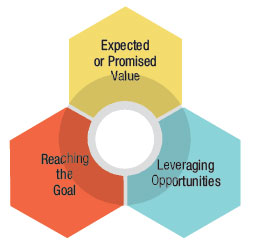 Mobile Development and Enablement – iPhone (Cocoa, Objective C,  SQL Lite and iOS 4), Android (OS 1.6-2.x, Java, J2ME), Blackberry (Java/J2ME), iPad (Cocoa, Objective C,  SQL Lite and iOS 4).
---
Testing Services – Functional Testing, Compatibility Testing, Unit Testing, Performance Testing, Automation Testing, Mobile Testing, Security Audit and Testing.
---
Infrastructure Services – Network Design, Server Setup and Configuration, Server Management, Network Setup, Network Management, Firewall Deployment, UTM Deployment.
---
Our incubation center in Jaipur, India are equipped with state of the art infrastructure and provide a balance of high quality, value, security and low cost services for our clients. No matter the size/scale of your needs; we have the ability to provide dedicated space and talent for your company.
---
We are confident you will like the ValueOptim experience.
Please reach out to us at value@valueoptim.com today or request Free Consultation today.