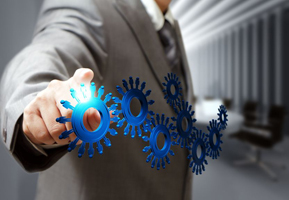 ValueOptim is one of the largest providers of courseware and training solutions for Sourcing, Vendor Management and Training (SVMP) solutions in the USA. We make it easy for corporations of any size to quickly plan, manage and deliver instructor-led training. Our comprehensive service offerings, rigorous focus on business value coupled with collaborative approach makes us an ideal partner for your SVMP training needs.
Set Performance and development objectives – our training will help you create a meaningful development plan for your sourcing, vendor management, and procurement professionals
Build a strong foundation – designed to strengthen your professional skills and fundamental knowledge across several SVMP disciplines.
Deepen professional sourcing skills –  in areas related to specifically what you do.
ValueOptim can assist with single instructor-led initiatives to large-scale product development, and process roll-outs requiring more complex training skills, instructional designers, and multiple trainers. Our offer:
Free consultation on your SVMP training needs.
Comprehensive research on available solutions to address your training needs.
Roadmap planning to achieve desired training outcomes.
Curriculum development, Instructional Design, Customization, Editing, Review, and Updates.
Courseware Delivery which includes study guides, completed design, trainer guide, student text or workbook, labs, review questions etc…
Training Delivery and Administration
Strong Program and Project Management
---
Learning and Training Team
ValueOptim courseware developers are skilled in areas of Instructional design, technical writing, and various technology areas. Our Instructional Designers are well versed with several design and development methodologies such as Instructional Systems Design (ISD), ADDIE etc…We practice Agile methodologies also and have certified Agile Product Owners and Scrum Masters as part of our team. ValueOptim IT and sourcing certified trainers are industry experts have several years of practical experience with reputed organizations.
---
Available Courseware and Training
Maximize Value from Outsourcing
Outsourcing Effectively – Proven Best Practices
Managing Contingent Workforce Program
Advanced Outsourcing Concepts for Senior Executives
Managing Virtual Teams – Tools and Techniques
Vendor Management – Strategy to Implementation
Establishing Successful Managed Services with Service Providers
The SLA Cycle – Establishing, Implementing, Monitoring and Reporting
Multisourcing – Managing Multiple Vendors to get the right outcomes
Competitive Bidding – Options and Best Practices
Building Strategic Partnerships
---
Our Value Proposition
ValueOptim designs it's our own training courseware and DOES NOT purchase it from 3rd parties.
ValueOptim training programs are designed and delivered by industry experts who are Certified Outsourcing Professionals, Certified Contingent Workforce Professionals.
ValueOptim will invest time in customizing the training program to your needs.
We are not sales focused but deeply focused on quality of learning.
Our approach to design your training program is consultative in nature.
We may choose to conduct pre-training surveys and post-training business impact study to best determine how we are training will provide the immediate business return on your investment.
Depending on your company's needs you can either attend one of our scheduled training or invite us to your site to offer group training. We are committed to your success. We keep our classes limited in size to ensure individual focus and attention.  We look forward to hearing from you.
---
We are confident you will like the ValueOptim experience.
Please reach out to us at value@valueoptim.com today!