"You need the recruiting talent, you are having tough time finding good recruiters, you don't want to build the infrastructure, and your budget is limited – ROD is the way to go"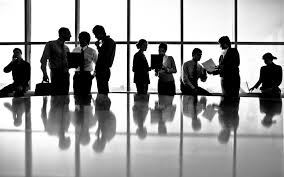 ValueOptim is a leading recruitment process support (RPS) company. Several staffing and recruiting companies in the US and Europe use our Virtual Recruiter on Demand (ROD) services. We have more than a decade of experience in workforce solutions and have helped clients of all sizes optimize their recruiting strategies.
Whether a company succeeds or fails depends on whether it has hired the right people to effectively develop and execute its strategies. To achieve quality at speed, organizations need to move from enabling hiring teams to streamlining hiring workflows. Over two-thirds of recruiters struggle to manage burdensome workloads that are higher, more diverse and filled with more specialized needs. Virtual Recruiter departments often rely on external resources (e.g. contractors, agencies) to alleviate recruiter capacity.
---
Recruiting and Staffing Departments Today Face Several Challenges:
Recruiters often say it is difficult to manage competing hiring demands
Our Recruiters often fill requisitions that were added unexpectedly to their workloads
We often deal with changing hiring needs during requisitions
Recruiters' requisition loads surpass reasonable volumes increasing hiring timeline
You often risk high-quality candidates to competitors
Delays in hiring causes higher burnout and disengagement for role's immediate network.
Delays in hiring full-time results in increased spend on expensive temporary staffing
You're not being able to hire on time has resulted in a damaged productivity of employee's dependent on the vacant role
---
ValueOptim Objective
is a reduction in your sourcing time, cost and hiring overhead. We offer a high-end simplified and tested process to increase the quality of the workforce in recruiting (sourcing and full life-cycle recruiting) and contingent staffing. Virtual Recruiter on Demand provides assistance with optimizing company's recruiting and staffing functions in finding, reaching and hiring the top-notch talent in the industry.
ValueOptim recruiters will use a proprietary screening process to ensure candidates meet requirements, to access their technical abilities, and to correlate behavioral competencies with job performance. Our efforts drive quality of candidates, not quantity. Therefore, your hours are not lost reviewing inadequate resumes. Whether you need to fill a skill-gap on the short-term basis or have critical long-term needs that require specialized expertise, ValueOptim can meet those needs. Our recruiters are highly-skilled individuals with a wide range of educational backgrounds and work experience.
---
We exclusively focus on providing talent to HR and Staffing organizations like yours, so we understand the expertise required, specialized skills, and competencies that are uniquely required. We can handle every candidate interaction – sourcing, screening, hiring and integrating new hires – as if we are employees of your organization and become your brand stewards and preserve and reinforce your brand identity in everything we do on your behalf.
Recruiters follow your process, work under your supervision.
We will infuse our recruiters with quick training and knowledge to start supporting your needs.
95% of our recruiters are retained by our clients for at least 1 year.
85% of our recruiters are acquired through direct recruiting, networking and referrals.
Access to an active network of 20000+ recruiting professionals.
We have strong references in the USA from our customers.
---
ValueOptim provides you will access to top pre-screened recruiting talent. We only hire the top 4% resources. By leveraging our services our clients save significant time and cost and get one of the top-notch professionals who is supported by a team and can do a variety of recruiting tasks. We invite you to schedule the complimentary consultation with us and provide us an opportunity to meet you and share our credentials.