At ValueOptim we are building an entrepreneurial culture to reflect: innovation, achievement orientation, and caring. Innovation is manifested by willing to break the traditions and rules that hinder provide customized solutions to our customers and not work in the size shoe fits all. Achievement is manifested by a willingness to take on challenging goals, to stretch ourselves, and to be tough but fair while competing in the market. Caring is manifested in mutual respect, openness, and transparency in our dealings– both with our customers and all the associates in the company.
Whether you're looking for creative freelance jobs or IT careers, short- or long-term contracts, or even a full-time position—we're ready to find it for you. ValueOptim specializes in Talent, Technology, and Transformation. Our leading-edge Business Transformation and Digital Technology solutions drive multi-fold value for our clients. We work with our clients as an advisor, consultant, and transformation partner. Our customers today work with us to create the vision, articulate their vision, passionately own their vision, and relentlessly partner with us to implement it to completion.
At ValueOptim we are building an amazing culture that drives innovation, business outcomes, and speed to provide the best customer experience. We provide an opportunity to put your education and experience to work, to stretch your thinking and abilities, and to work with others whose talent, commitment, and energy will inspire and challenge you.  You grow with the company and carve your own growth.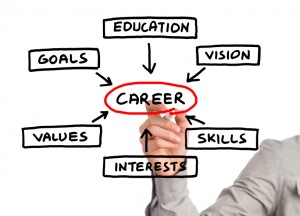 As you think about pursuing a career at ValueOptim, consider three things: Commitment, Challenges, and Rewards. If you are committed and open to challenges, the rewards will follow.
ValueOptim is an Equal Opportunity Employer.
---
INTERVIEW PROCESS
We can't wait to meet you!
ValueOptim recruits candidates who bring strong technical, communication, leadership, an entrepreneurial spirit, and a track record of success. We thoughtfully select our candidates and guide them through the hiring process by connecting them to high-potential opportunities that tightly align with our client's culture and organizational goals. You may also start as part of our in-house project team or maybe directly working for a client. Every role we hire goes through a very thoughtful creation of a hiring and evaluation strategy. Depending on the role requirement, we evaluate the candidates based on basic fit, role requirements, psychometric testing, language testing, real-work testing, reference checks, and rigorous interviews. Our services offer high value to our clients and we train you to provide that consistent experience.
Our hiring Team leverages their diverse and extensive professional backgrounds to create an exceptional candidate experience that leads to a great outcome for all.
Job Application and Reference Details
Telephone Screening Interview
Language, Personality and Interpersonal Skills Testing
Timed Psychometric Testing
Real Work Testing
Video Interview and Cultural Fit Testing
Panel Interview
Job Offer
Orientation and Training
Project and/or Client Deployment
---
We understand this pandemic is unsettling for you, our clients, and employees. To ensure your safety as a job candidate, we have moved all interviewing to a virtual format. Our Talent Acquisition team is committed to providing you the support you need throughout the hiring process. We appreciate your understanding and flexibility during this time.
Interested in becoming a ValueOptim associate?
---
"The management professionalism was evident when I wanted to leave for another opportunity due to location and family constraints. They not only encouraged me to take up the new opportunity but also shared valuable advice, and offered personal connections to make sure that I can be successful in my new role. It was almost difficult to leave this amazing culture and company. I will come back one day"
"I joined ValueOptim in 2016 and am amazed at the strong value system and professionalism at the work-place. It is unlike any other company I have experienced. The Management leadership, focus, and experience are evident in every interaction. I feel I have learned more in the last 1 year than I had learned in the last 10 years of my career. I appreciate the opportunity to work for ValueOptim"