The emergence of information as a strategic business asset to drive deeper market insights has gained prime importance over the last decade. We are all witnessing the increasing demand for the delivery of infrastructure and platforms as services. Enterprise Architecture plays a huge role today in advances in technology and driving the future blueprint of your enterprise. We bring expertise across the entire business, data, application, and information stack with the ability to quickly scale to address your needs.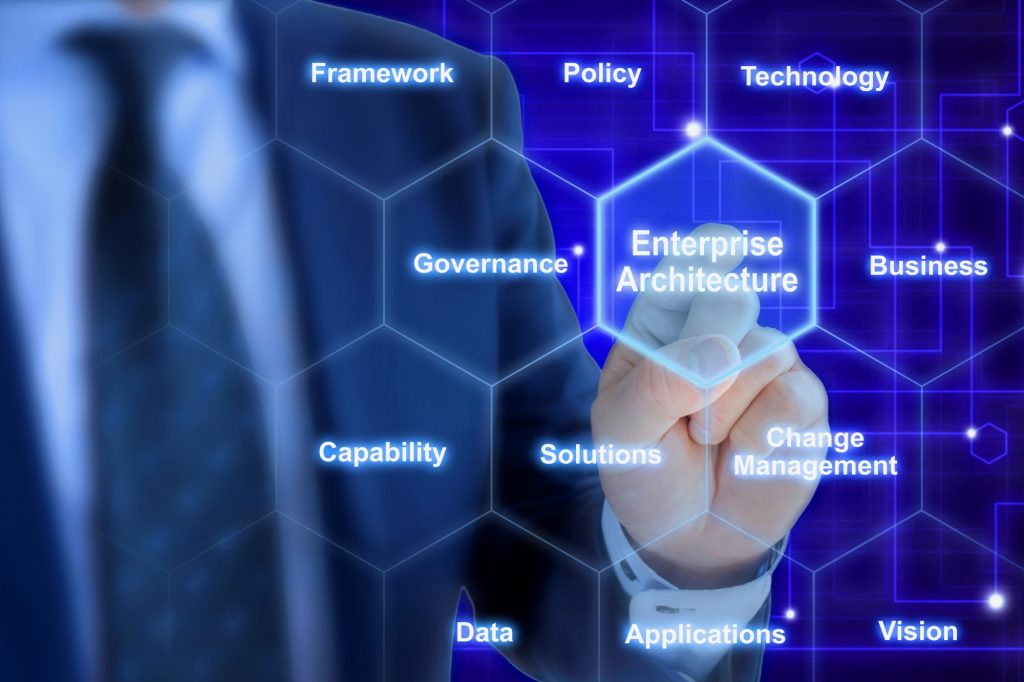 ValueOptim Enterprise Architecture and Information Management Practice
Our consultants bring competencies in several areas:
Establish Target EA Roadmap
Application Technologies and Platforms
Custom and Framework Based Development
Service-Oriented Architecture
Enterprise Architecture Governance
Application Portfolio Rationalization
Application Resiliency
Business Architecture
Business Process Modeling
Business Intelligence and Analytics
Data Management and Architecture
Application Virtualization and Performance
Portal and Content Management
Our consultants spend time understanding your needs and analyzing your needs with respect to your technical and functional requirements. We review risk and strategic considerations to calibrate the solutions. Before we work with you on implementation, we take a deep dive into your leadership, collaboration, and communication expectations.
---
ValueOptim specializes in Talent, Technology, and Transformation. Our leading-edge Business Transformation and Digital Technology solutions drive multi-fold value for our clients. We work with our clients as an advisor, consultants, and transformation partners.
Please Contact Us for a complimentary and no-obligation discussion.
---