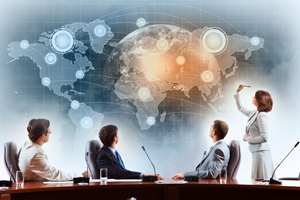 ValueOptim is a leading provider of highly differentiated Remote Transaction Support services. Today we provide services across several industries and domain areas. Our team is highly skilled support professionals that range from being assistants to solution specialists depending on your needs. Our services enable you to focus on your business growth, core-competence, and business value. Our team can start work immediately, allowing you to quickly and cost-effectively augment your core staff in response to changing workload demands
Skills: Excellent Communication Skills, MS Office Skills, Web Maintenance, Graphic Design, CRM, SAP, Sharepoint, Process Development, Visio, Research, Accounting, and Bookkeeping
Mindset: Flexible, Customer Service Oriented, Multi-tasks, Quality, and productivity have driven, Continuous improvement, Welcomes feedback, Invests in capability building, Leverages the right-center of excellence for right tasks, Maintains confidentiality
Our Virtual admins are supported by our capability centers in areas of Operations Optimization, Information Tech Outsourcing, Human Resources Outsourcing, Sourcing Vendor Management, and Procurement Outsourcing, Research and Training
---
VALUEOPTIM EXPERIENCE 
---
Administrative Support
Customer Service and Management
Sales Support and Enablement
Marketing and Digital Support
HR and Recruiting Support
Data Entry and Digitization
Content Management
Claims Processing
Technology Support (MS Office, Forms, Sharepoint)
Accounting and Bookkeeping
Finance Support
Web Design and Management
SUPPORTING MULTIPLE INDUSTRIES
We serve several clients for transactional support in multiple industries – Technology, Financial Services, Healthcare, Real Estate Outsourcing, Insurance, Manufacturing, and Retail eCommerce solution.
---
PROCESS
---
Understanding Your Need:
At this stage, our efforts are focused on capturing your exact needs, your existing process, and the expected outcomes.
Identifying the Right Virtual Admin:
After gaining an insight into your needs, we start the process of the right talent for your job.
Design and Document:
Once the right assistant is identified and the requirements are understood, we document the need, establish workflows and preserve knowledge.
Provide Support:
Our Virtual Admin starts working for you.
Ongoing Process and Quality Management:
We will implement a continuous improvement process to ensure we exceed your expectations.
Periodic Reporting:
We ensure that the agreed frequency of sending reports is always met.
---
ValueOptim specializes in Talent, Technology, and Transformation. Our leading-edge Business Transformation and Digital Technology solutions drive multi-fold value for our clients. We work with our clients as an advisor, consultant, and transformation partner.
Our customers today work with us to create the vision, articulate their vision, passionately own their vision, and relentlessly partner with us to implement it to completion.
Please Contact Us for a complimentary and no-obligation discussion. We assure you that you will find value as we together embark on the journey to solve your business challenges.
---
---