At ValueOptim we are building an amazing culture that drives innovation, business outcomes and speed to provide the best customer experience.
ValueOptim provides an opportunity to put your education and experience to work, to stretch your thinking and abilities, and to work with others whose talent, commitment and energy will inspire and challenge you. ValueOptim subscribes to an apprenticeship model: you work directly with – and learn from experts. You grow with the company and carve your own success.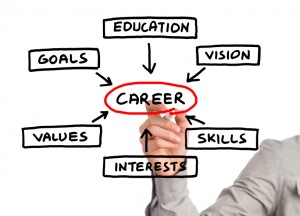 As you think about pursuing a career at ValueOptim, consider three things: Commitment, Challenges, and Rewards. We can offer you Challenge and Reward, but what we cannot supply you with is the commitment.
ValueOptim is an Equal Opportunity Employer.
What to expect during interview process?
Language, Personality and Interpersonal Skills Testing
Timed Algorithm Testing
Screening for the Skills Required for the Job
Focused Interview depending on Job Requirements
Job Offer and Hiring
Orientation – Learn our culture and how we work with our clients.
Our services offer high value to our clients and we train you to provide that consistent experience.
---
Interested in becoming a ValueOptim associate?
---
"The management professionalism was evident when I wanted to leave for another opportunity due to location and family constraints. They not only encouraged me to take up the new opportunity but also shared valuable advise, and offered personal connections to make sure how I can be successful in my new role. It was almost difficult to leave this amazing culture and company. I will come back one day"
"I joined ValueOptim in 2016 and am amazed at the strong Value system and professionalism at the work-place. It is unlike any other company I have experienced. The Management leadership, focus, and experience are evident in every interaction. I feel I have learned more in last 1 year than I had learned in last 10 years of my career. I appreciate the opportunity to work for ValueOptim"